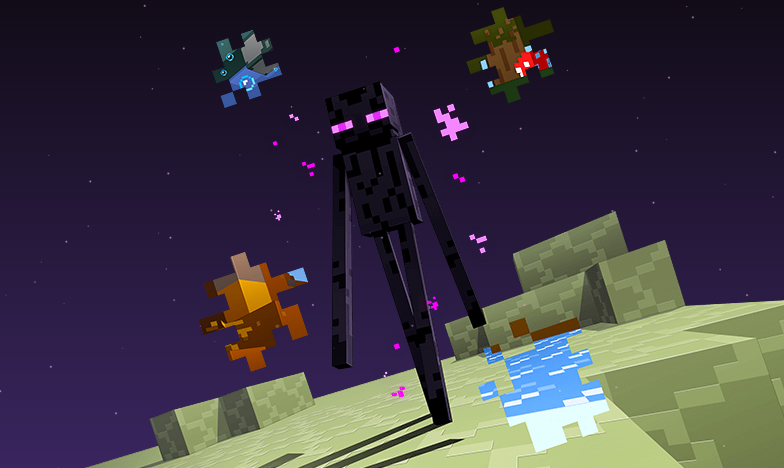 MINECON 2016 is over! Finished! Done! Thanks for being part of it!
What a couple of days! There've been celebs, surprise reveals, intense tournaments, amazing costumes, talks by clever-clogs, manic panel shows, comedians and more. Best of all, there's been you: the coolest, smartest and friendliest gaming community on Earth. We love you, and it was great meeting so many of you! The Mojang team are happily exhausted - how about you lot?
Here are just a few of the cool things that happened…
We announced a novel!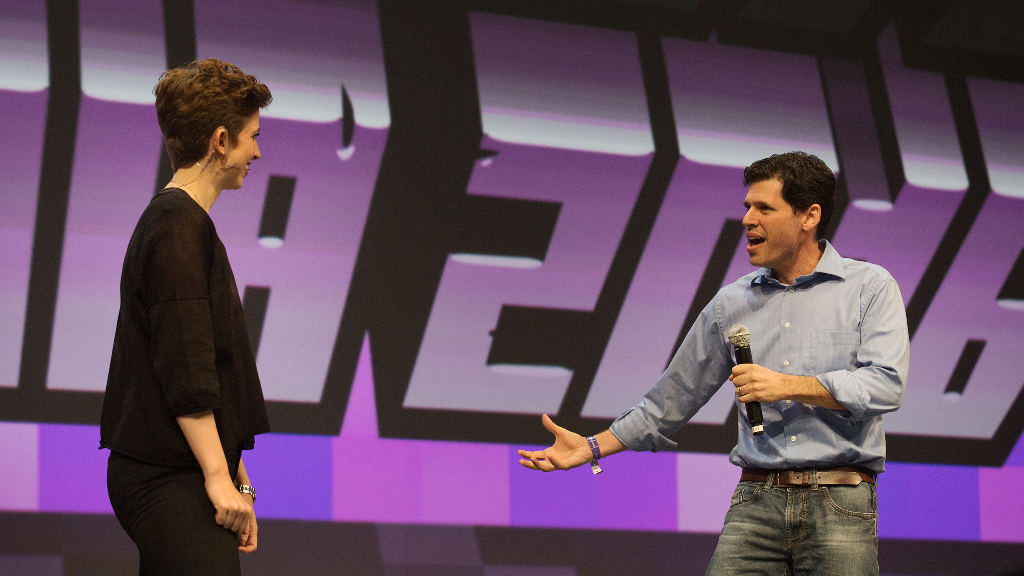 Written by mega-author Max Brooks, no less. He's a big fan of Minecraft, and we're a big fan of him. What a match! Read more about it here.
We launched a site all about Add-Ons!
Add-Ons are the first step on our journey towards bringing even greater levels of customisation to all editions of Minecraft - starting with Pocket and Windows 10. Read more here!
Awesome costumes abounded!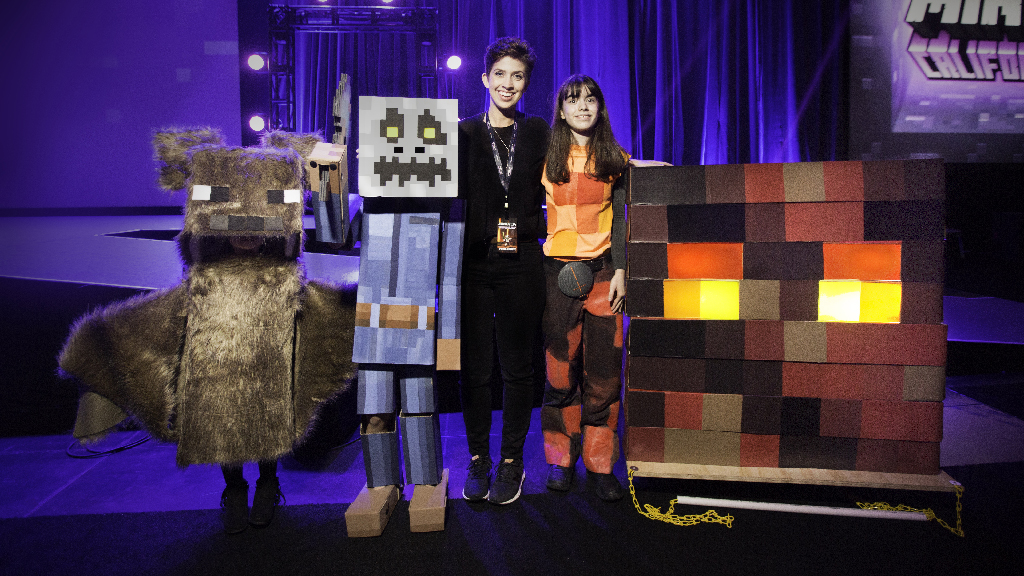 These three cosplay geniuses were the finalists in our costume competition - Vera in the batsuit, Autumn as the White Pumpkin and Ruthie in the incredible expanding Magma Cube costume. Ruthie just edged a very close competition to be crowned the winner. We had OVER TEN THOUSAND votes! OMG!
Good things coming with the Boss Update on Oct 18
Including:
The previously-mentioned Add-Ons!
Importing and exporting worlds on Realms!
Slash commands! Summon things, set the time, teleport to places & more!
Xbox Wireless controller support for Gear VR Edition and Windows 10!
Oculus Touch support for VR mode on Windows 10 Edition! [UPDATE: Oops. This isn't true. It is coming - but later this year.]
Cobalt gets a total conversion, mod support and WASD/mouse controls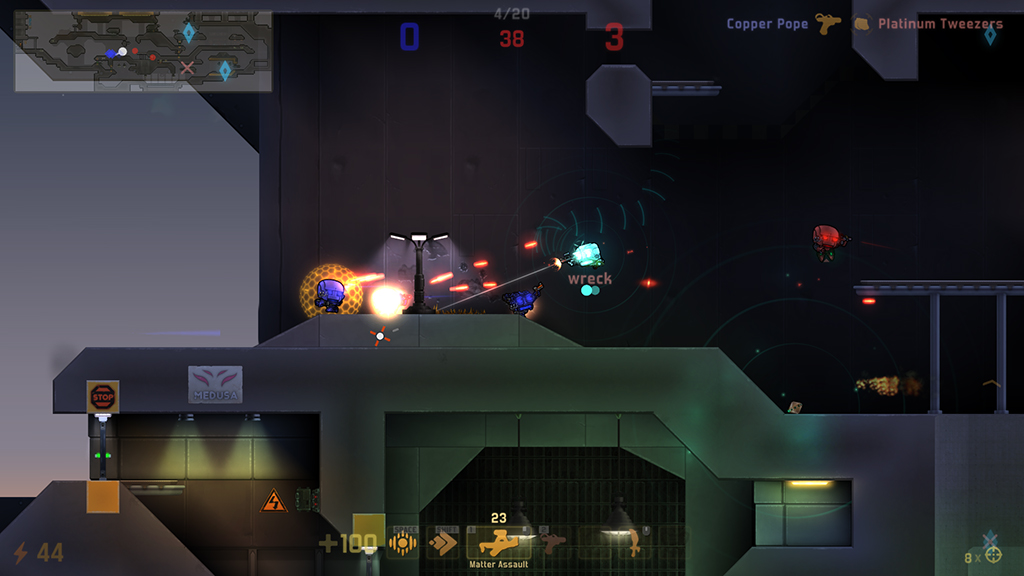 The Cobalt team revealed a Counter-Strike-style team-based bomb defusal gametype. And not only that: cool modding tools, mouse-aim, WASD controls, and more - all to be released in one awesome package on Steam soon. Read (and watch) more here!
We ran some amazing tournaments!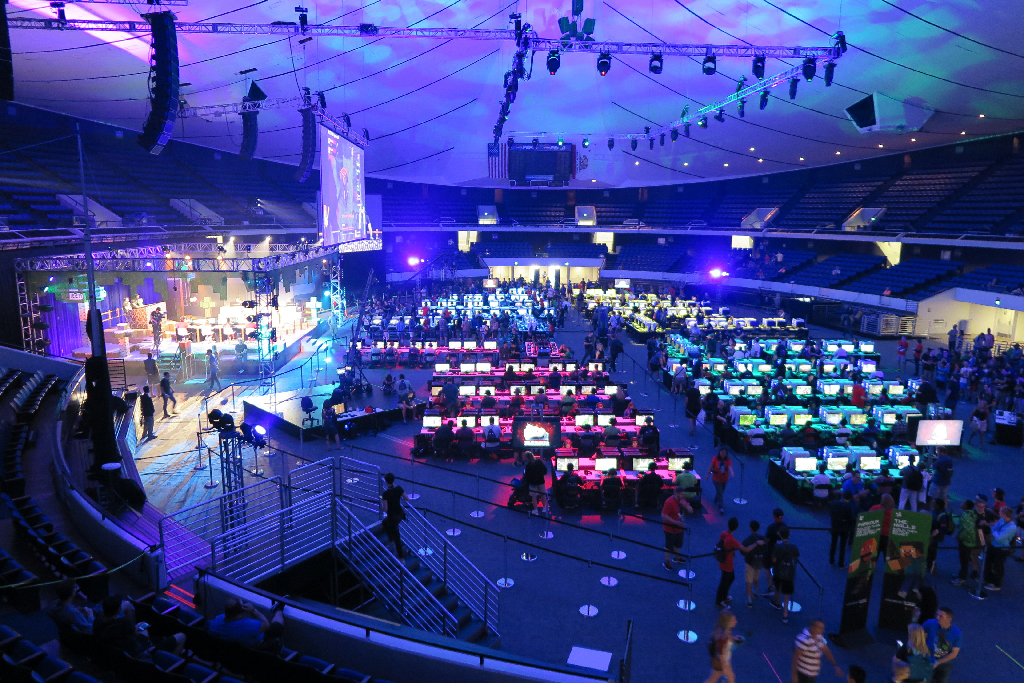 Look at this incredible arena! many thanks to Hypixel and Twitch for their sterling work here. We also had contests between big-name crafters Stampy and Squid (which saw poor Stampy forced to plunge his face into cake) and defeat for Console Edition devs, 4J Studios, as they came second place to Youtuber talent. Finally, four fearless Mojangstas chased down intrepid contestants in Hypixel's Creeper Carts compo.
The Chinese Mythology Mash-Up pack is most auspicious (and gorgeous)
Just look at this thing. I think it might be the most beautiful mash-up pack we've released. It comes on Oct 4 with a hand-crafted map the evokes the mystic East, 41 new skins and 13 themed music tracks and a special Battle map. Read and see more here.
I rode a horse!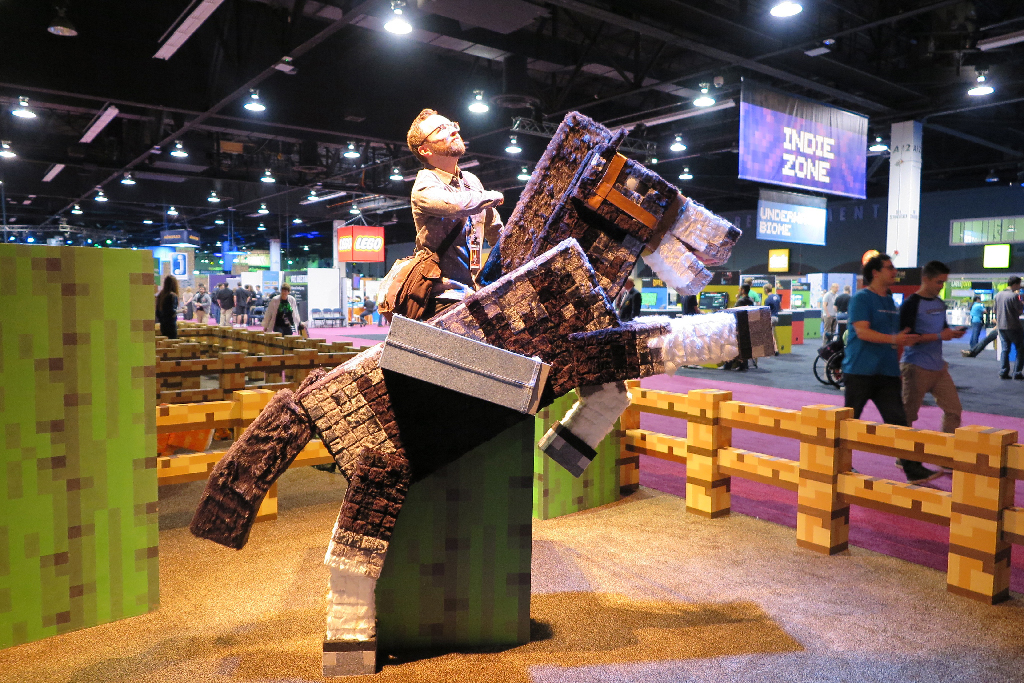 Pretty incredible. In fact there was all kinds of cool stuff on the Expo Hall floor - punchable trees, touchable cakes, flyable ghasts, lovely rubber toys, indie games and loads more. Thanks to all our amazing exhibitors and partners! Here are a few more snaps: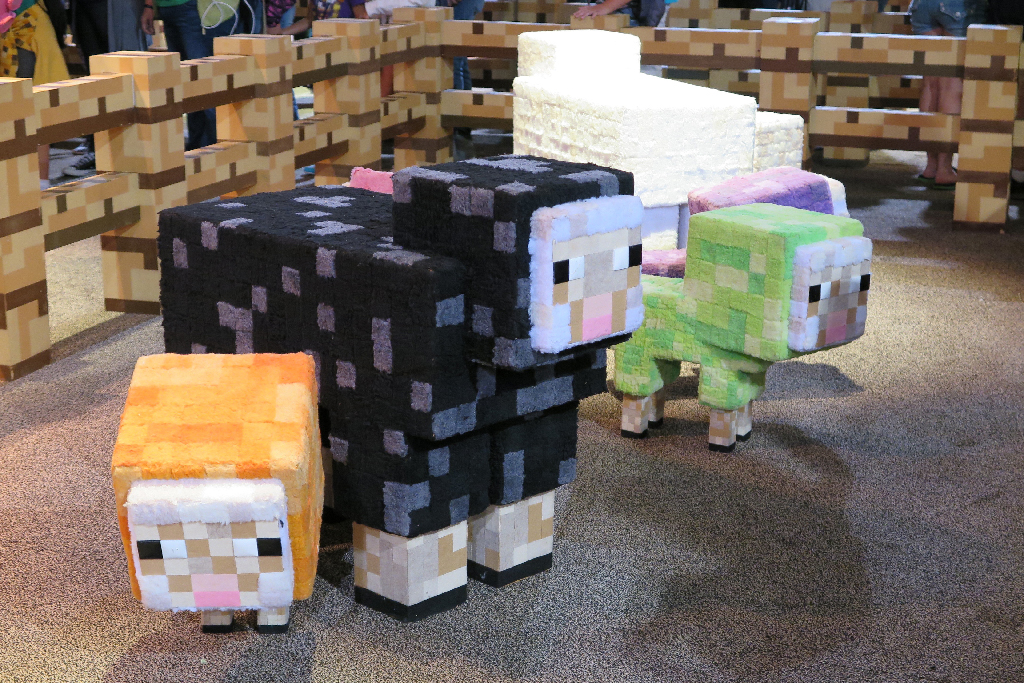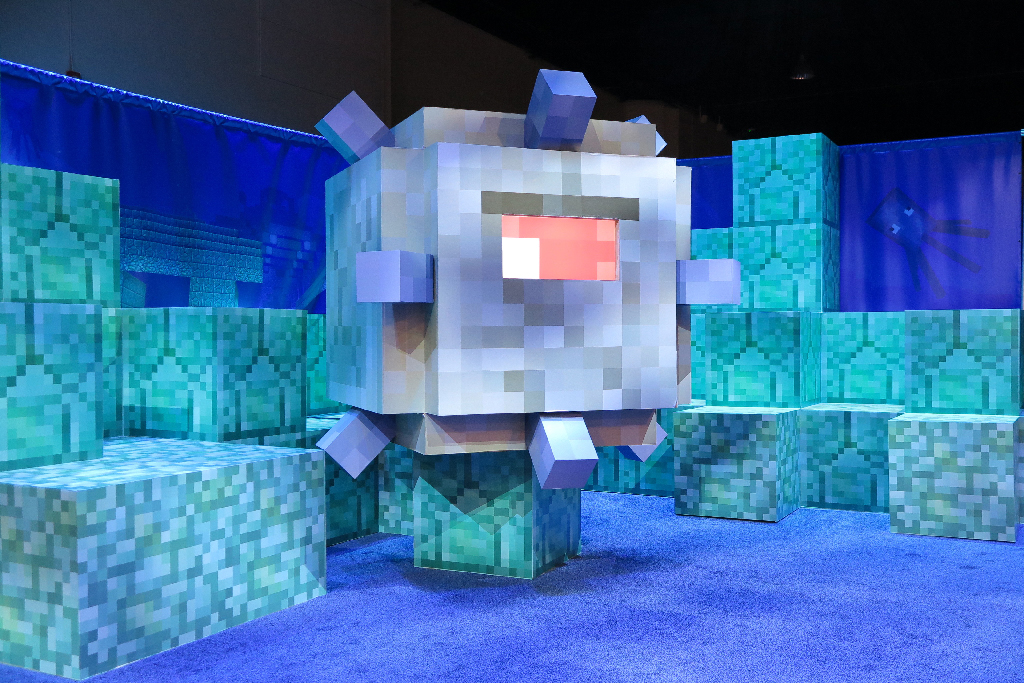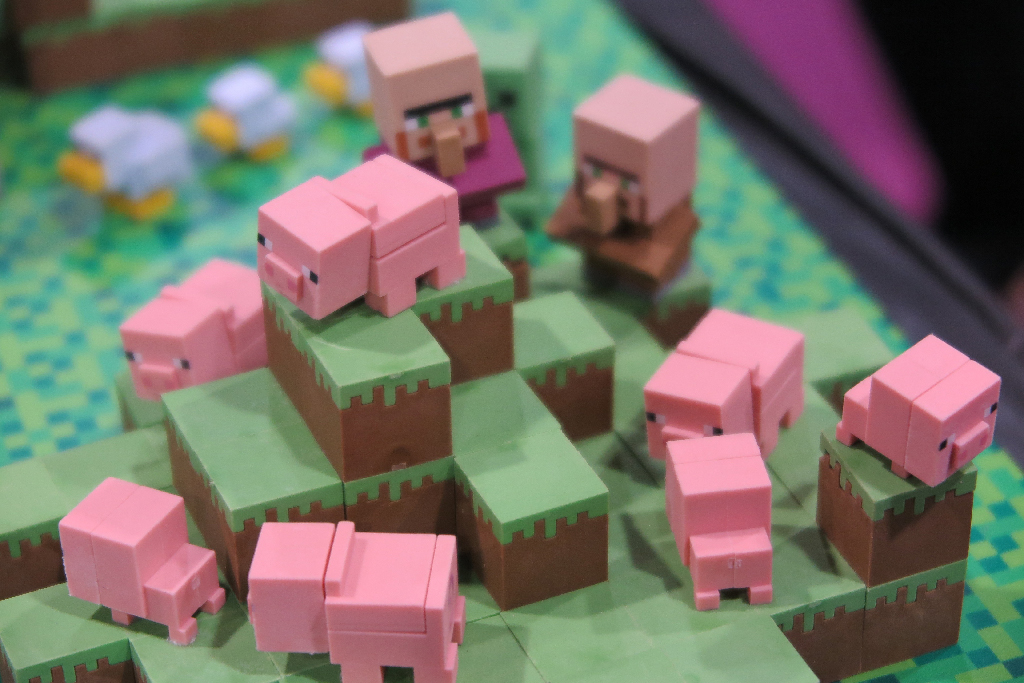 The last shot is of Bandai's super-cute constructible erasers, "Mine-keshi". I love them. They're coming to stores in the US next year. Watch out!
Console Edition update gets bears, banners and more!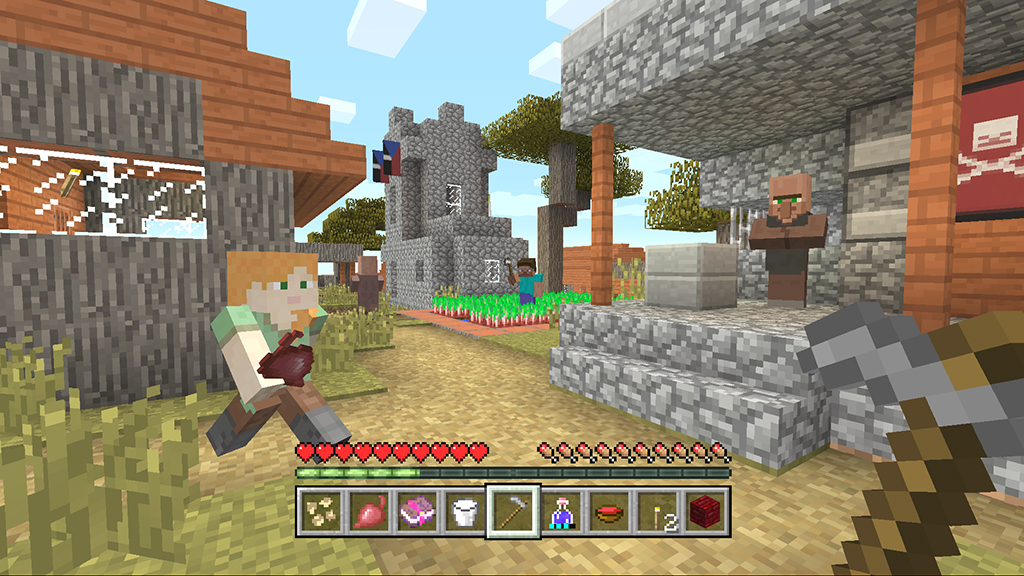 There's loads of good stuff coming in the next free update to Console Edition, which should roll out across our various platforms over Oct 4 and 5. It's got bears, beetroots and banners. Read a more expansive bullet-point list here!
1.11 for PC / Mac brings Illagers, mansions, maps and… LLAMAS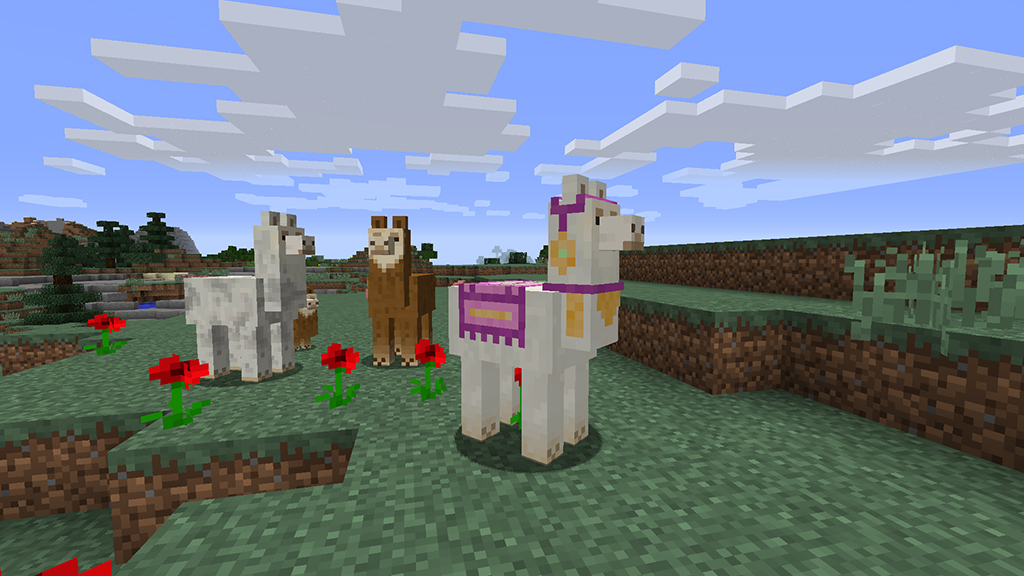 Jens revealed some amazing stuff coming to PC / Mac. You'll see much of it in the snapshot arriving on Wednesday, but in the meantime, here's a sneak peek.
There was a Block By Block charity drive!
Build a better world with Minecraft! Block By Block is a supercool partnership between Mojang and UN-Habitat. We use Minecraft to help urban communities participate in the redesign of their public spaces, making them friendlier, prettier, safer and more useful! It's an amazing programme. Check out our work, and donate today to help transform communities all around the globe: blockbyblock.org
Phew! This post could be eight times as long and still not cover all the amazing stuff that happened. Suffice to say, we're all off for a nice cup of cocoa and an early night. Thanks for coming and/or watching everyone! See you again next year!
Cheerio!
Marsh - @marshdavies